So with the salon almost finished and Alastair away for a few weeks, I decided to try and get the art deco upstairs bathroom progressing a little bit more. Dropped Cersei at school and was back to it for 9 am. Now I have been up and down tall ladders doing all sorts of risky jobs but this day I decided to go up a small stepladder to take a lace curtain down ready to paint the frame…Easy.

And there's the rub. The ladder toppled over, hit the bidet that had been taken out and placed under the ladder, and shattered it into sharp pieces just before I fell and landed straight onto it. I hit my head on the floor but jumped straight up and thought did I cut anything? Yes I did my thigh, oh my, really sliced it. Porcelain is a nightmare. So holding my thigh together I phoned our good friend Guy, as I needed to go to hospital. I did not know where one was and also have realised I don't know the emergency number to call, the fire brigade info, hospital or indeed a doctor!. Guy was my hero and took me to hospital.




The hospital was clean, empty and efficient. In and out in an hour, six stitches later and then the local village nurse visited every two days to change bandages. I had to rest so the stitches stayed together (this I found frustrating but Alastair came home to help and keep me still). Ten days later stitches out and a nurse bill of 20 euros – not bad. I now have a fabulous 7 cm scar on my thigh that will obviously become the shark bite story I tell my grandchildren.

FESTIVITIES AT THE MANOIR

We decided to hold a Christmas Party for the people, both French and English, that we have met in and around the village once the house was decorated for Christmas. I loved doing this and have waited almost 25 years for a massive Home Alone style Christmas Tree and mantel pieces festooned Martha Stewart style. Or should that be the more modern Angel Strawbridge style?

I used foliage from the garden to keep it natural and help the budget as it is easy to eat through the funds needed for real work this year.






So with the house ready, champagne chilling and food laid out we awaited the guests – and they came bang on time! No half hour after the "anytime from 6.30 pm". All the French turned up on time and with the English gang too we had about 40 guests celebrating, drinking and enjoying the house, food and good company. It was a great success and made us feel very welcomed and festive – a great start to our first Christmas in our new home.

Alastair is home and working on finishing the little atelier studio too for January. I intend to get back to painting in the New Year. We want to open the big studio around April time and what better way than to have an art exhibition opening – but first I need to create some paintings.

VEG, ORCHARD & WILD FLOWER PATCHES

In the new year and early spring we are going to start preparing areas for raised vegetable beds, fruits tree planting and wild flower patches. This will be when anyone (especially gardeners or just good diggers!) is welcome to come over and work to help…. drop me an email.

NEXT MONTH

We are starting to make new walls and take old walls down. Firstly to start creating a proper sized kitchen for a house of this size – this is the kitchen at the moment. And secondly to create proper bathrooms. There is only one shower in the house and that's not even in the bathroom. We hope to create two further bathrooms with showers at either end of the house.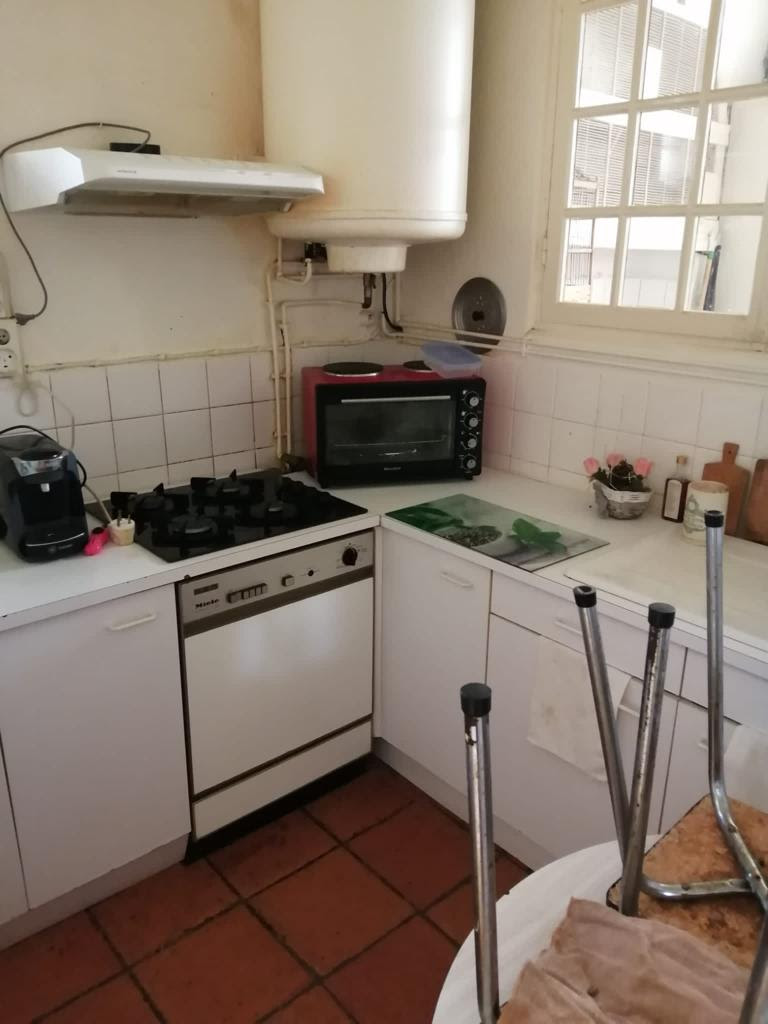 AND FINALLY….

Thank you for following the start of our journey and although not quite the Escape to the Chateau TV program we hope you are finding the trials and tribulations of interest. We would love to hear any questions you may have.. Ask away.

Our website http://www.maisondufort.com should finally go live in January which will detail the blogs, events and gallery pictures as we progress.

So, as we draw near to the end of the year, we wish you all a very Merry Christmas and Happy New Year.




With love from France – a bientot

Leesa, Alastair & Cersei xxx